Biosafety Level 3 laboratory
Our Biosafety Level 3 (BSL-3) Lab is the only one in Thailand that has been annually certified continuously every year since 2015 by an international third party to comply with WHO and the BMBL guidelines. The lab has since become instrumental in the study of risk group-3 pathogens of the country, including multiple pandemic-causing viruses, such as the avian flu H5N1 and H1N1 Influenza viruses. The lab is now fully effective, and researchers are working mainly on SARS-CoV-2 at the moment.
We continue to update and improve our facilities to match the current international standards and, in turn, advance the quality of our research.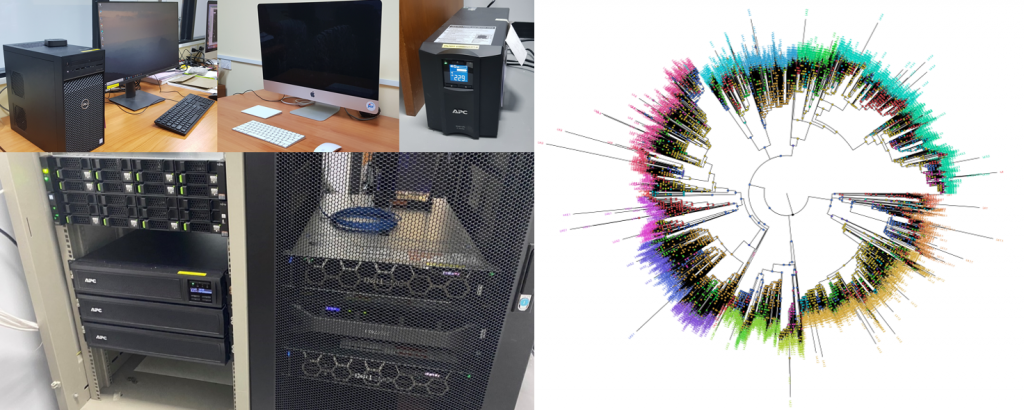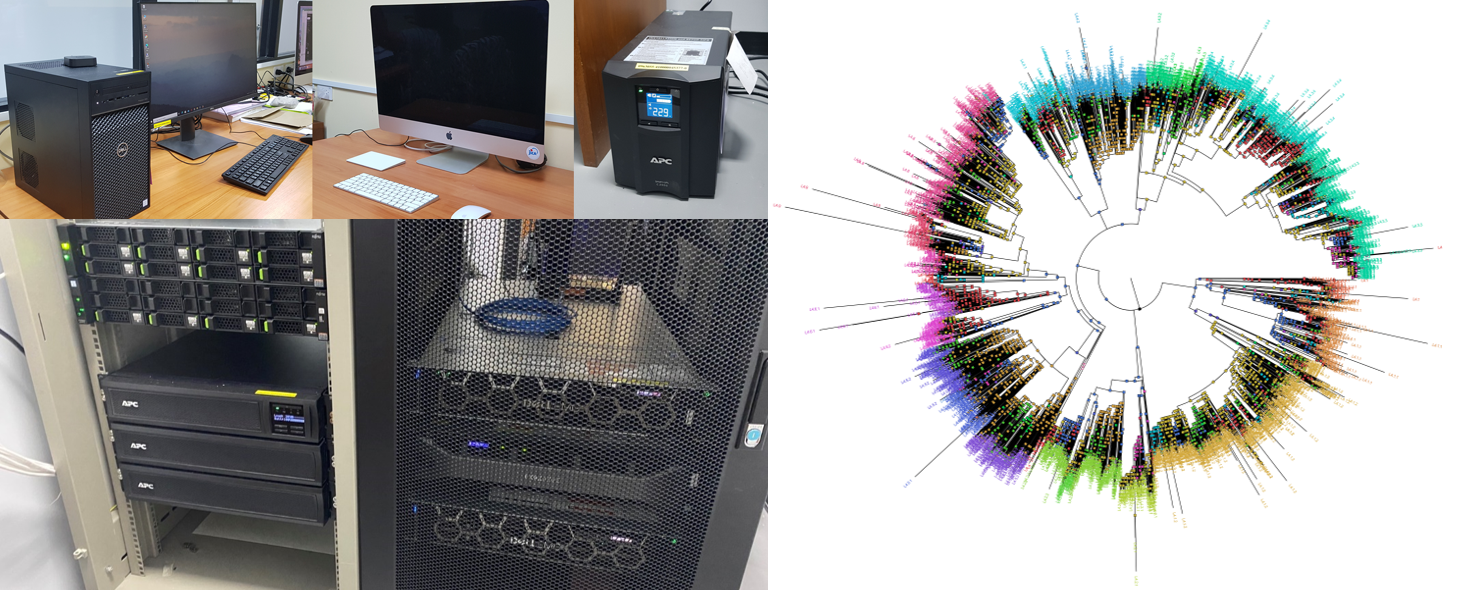 Computer servers
At our department, we have a high-performance computer cluster (HPC), with a total of about ~150 CPU threads, over 1,000 GB of RAM and ~100 TB of network-attached data storage. 
We also have several computer workstations for small-scale bioinformatics analyses and researcher / student training purposes.
All computers and the HPC are managed by Pornchai Matangkasombut Center for Microbial Genomics

 – our research and training center specialising in bacterial and viral genome analysis. Come visit our website to find out more about 

Other scientific equipment includes:
Advanced flow cytometer (Cytoflex 7-colors)
Digital and real time PCR
Fluorescent Microscope
Gel Documentation System
Single Cell Genomics Facility
In association with Mahidol University's Integrative Computational BioScience Center (ICBS) and the Faculty of Science's Systems Biology of Disease (SyBiD) research unit, we are among the pioneers who established Thailand's first single-cell genomics facility, with an extensive international collaborative network, including:
Our personnel, primarily from the Department of Microbiology and the Department of Biochemistry, are capable of performing sample processing and computational data analysis. We are able to run plate-based single-cell RNA sequencing (SMART-seq2), with an option for automation by Zephyr liquid robotic handler. We can also run droplet-based single-cell RNA sequencing with one 10X Chromium Controller (intended for handling BSL-3 samples) and one 10X Chromium X (capable of running high-throughput experiments).
Current capabilities that we have access to include:
Single Cell Gene Expression (3′ whole transcriptome gene expression)
Single Cell Immune Profiling (5′ whole transcriptome gene expression with paired full-length TCR/BCR sequencing)
Single Cell ATAC (chromatin accessibility profiling)
Single Cell Multiome ATAC + Gene Expression
Extended capabilities in conjunction with single-cell gene expression: sample multiplexing, cell surface protein detection, antigen specificity assay, and CRISPR screening
We can also currently run microwell-based single-cell RNA and proteomic analysis with the BD Rhapsody Express System.
Prospectively, we aim to further our capability to perform spatial transcriptomics and in situ analysis technology.
Other access includes:
Liquid handler automation (robotic lab equipment) (Zephyr)
Biobank (http://www.tbrcnetwork.org/)
Mahidol Central Instrument Facility (http://www.sc.mahidol.ac.th/scre/booking/?option=equipments)
MUSC animal facility (https://science.mahidol.ac.th/caf/)
Mahidol Stang Mongkolsuk Library (https://stang.sc.mahidol.ac.th/)